print

Information on products
DYNA offers a variety of awareness products including brochures, water bottles, bracelets, t-shirts etc.
These products are not tax-deductible donations and the organization makes no profit off their sale. The products are offered upon the request of our membership to have them available.
Please know that the organization must receive donations to provide services, continue, and succeed.  Product sales are not donations to the organization and are not fund producing for DYNA.
Featured Products
Awareness Ribbon Magnets - Spread awareness for dysautonomia by displaying one of these magnets on your car, refrigerator, front door etc.!  Order just one for yourself or multiple ones to share with friends and relatives.  They even look adorable tied on presents!
 NOTE: Supplies of shirts are currently very limited.  Email us at: [email protected] to make sure we have the design and size you need available before sending your order in.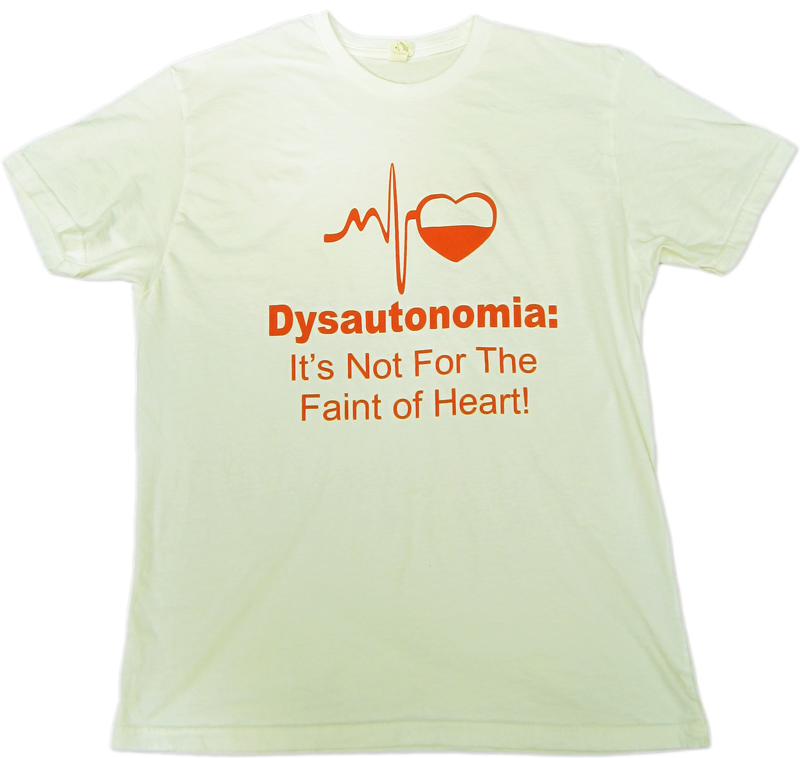 "Not For The Faint of Heart" Tee - A supersoft white unisex t-shirt with heart graphic and text reading "Dysautonomia: It's Not For The Faint of Heart!" and "www.dynainc.org" printed across the back.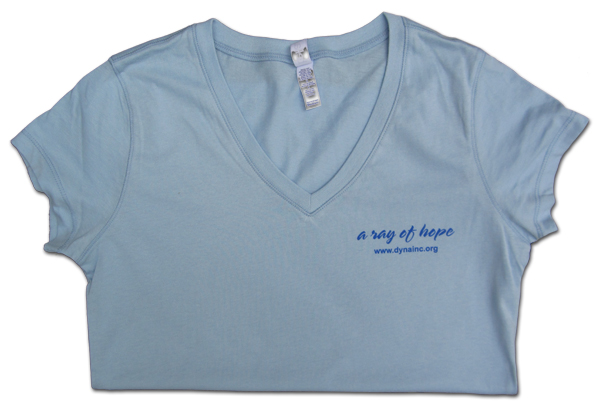 Ray of Hope Tee - A supersoft light blue v-neck women's tee. "A ray of hope" and www.dynainc.org are printed over the right chest. 
All products are now available via our Product Order Form! (see below)
DYNA product order form
To order DYNA products, please fill out a DYNA Product Order Form.
Dysautonomia awareness bracelets only
To order our awareness bracelets alone please print out and complete the Awareness Bracelet Order Form.
All order forms should be mailed to:
DYNA, Inc.
Attn: Orders
1301 Greengate Court
Waldorf, MD 20601
DUE TO LOW SUPPLIES: PLEASE REMEMBER TO EMAIL US AT INFO@DYNAINC. BEFORE SENDING IN YOUR ORDER FOR SHIRTS (TELL US THE DESIGN AND SIZE YOU DESIRE) SO THAT WE CAN MAKE SURE THAT WE HAVE IT IN STOCK).